The purpose of the Work Welsh in Further Education scheme is to improve the language skills of staff in colleges across Wales so that they can work through the medium of Welsh and bilingually. However, learning a language is very personal, and many of our learners have incorporated Welsh into their personal lives as well. This is the story of Julia, who works at Pembrokeshire College.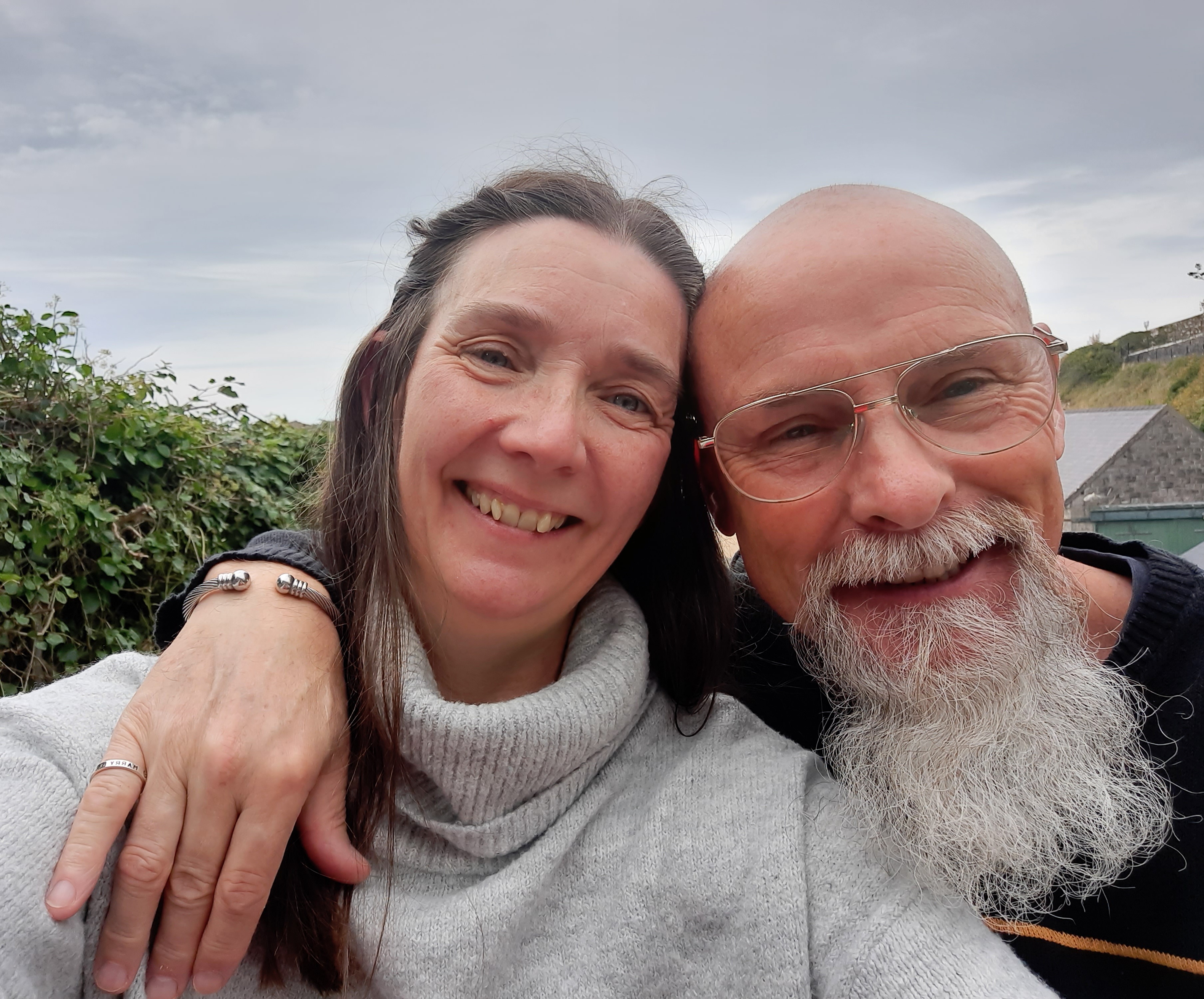 "We've been together for 15 years and until recently I've always said that I wasn't interested in marriage.
On the anniversary of our first date in Tenby we returned there to celebrate, or so he thought. In fact I'd planned to propose on South Beach. He is fluent in Welsh, so I decided to propose in Welsh too, just to make the occasion that bit more intimate and special.
My Welsh tutor and I had been practising my words together for a few weeks, and I'd been reciting them to myself a thousand times a day.
On the beach, I held both his hands and looked straight into his eyes "Dwi'n dy garu di gymaint" I said. As I got down on one knee, I took a deep breath to calm myself, took out the simple ring I'd bought for him… "Gareth Wyn Griffiths…wnei di fy mhriodi i?"
The next few minutes were very emotional and tearful, with cuddles and kisses, and of course he said yes.
I'm so grateful to my tutor and Welsh class colleagues for making this day so special for us…we're off to buy an engagement ring for me next!
Julia has worked as a Health, Safety and Environment Officer at Pembrokeshire College for 15 years and has been learning Welsh intermittently for years.
She added,
"The Cymraeg Gwaith scheme has given me an additional professional focus for my learning, rather than simply a personal one. In the past, it was too easy to lose heart when just learning for my own interest. Learning at my workplace has kept me more on track, and the added element of competitiveness and support between my office colleagues and tutor has helped me keep turning up to class, keep doing my homework and keep learning."
We wish you every happiness Julia and Gareth!
Further Information
ColegauCymru coordinates the Work Welsh FE project for the Further Education sector with funding from the National Centre for Learning Welsh.