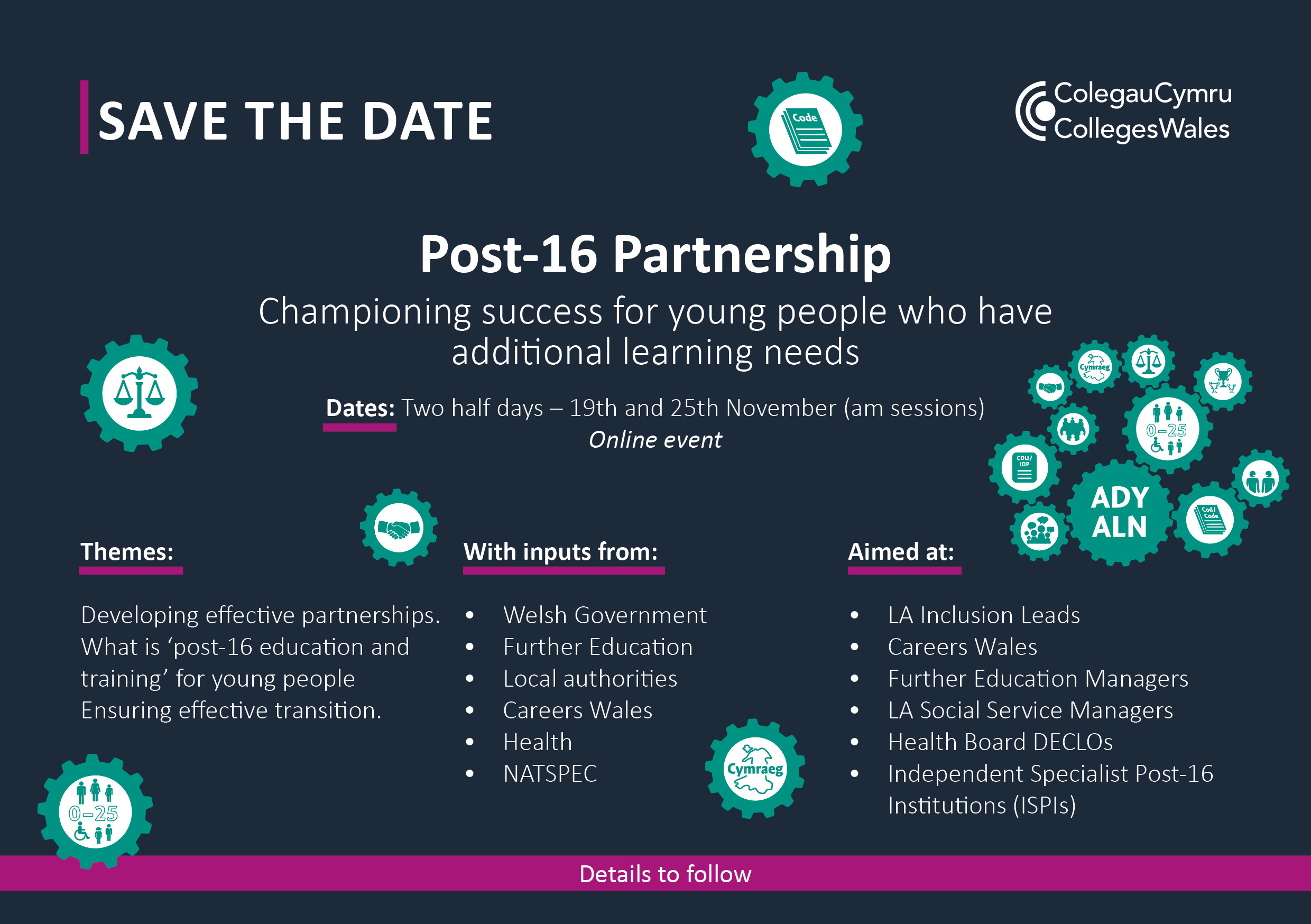 As local authorities, colleges and others prepare to meet their duties under the new Additional Learning Needs and Educational Tribunal Act, it is clear that the most effective way to meet the needs of young people in Wales is by working in partnership. It is essential that leaders within health, education and social services collaborate to ensure that post-16 education and training provision is delivered in an effective and efficient way and that the needs and aspirations of young people remain at the centre of all decision making.

This event will provide professionals with a chance to consider the challenges and opportunities that the new legislation brings and to identify ways in which they can work in partnership to provide effective post-16 education and training for young people who have additional learning needs.
2 x 2.5-hour sessions delivered via Teams from 9.30 am on each date.
For further information, please contact Chris Denham, chris.denham@colegaucymru.ac.uk.