ColegauCymru was pleased to host another successful Multipsport event earlier this month. The inclusive day provided opportunities for FE learners and staff from colleges across Wales to participate in their first multisport event at a range of levels.
The event was a rousing success with 400 learners and staff from Gower College Swansea, Cardiff and Vale College, Coleg y Cymoedd, Coleg Sir Gâr / Coleg Ceredigion, Bridgend College, Walsall College and NPTC Group of Colleges taking part. The Go-Tri format gave FE learners of all abilities the chance to take part in a race at their own pace, with the assistance they needed, which in turn allowed them to experience a duathlon for the first time without the pressure of having to compete.
ColegauCymru Sport and Wellbeing Project Manager, Rob Baynham, said
"It's great to see the increase in participation year on year at FE Multisport Pembrey. This year saw more staff and learners taking part than ever before, and a wider range of abilities catered for."
Rob added,
"This inclusive hybrid event offers an opportunity for beginners and more serious competitors to take part in the same event and is proving popular. I look forward to seeing the format develop further for future events."
Results and Winners

Learners' Winner Male: 1) Sion Jones 2) Iestyn Thomas 3) Stefan Davies
Learners' Winner Female: 1) Antonia Claspar 2) Masie Pritchard 3) Georgina Chatfield
Staff Winner Male: 1) Chris Silver 0:56:02 2) Christian Regis 0:58:47 3) Martin Flear 0:59:28
Staff Winner Female: 1) Rebecca Lewis 01:15:03 2) Laura Thomas 01:15:03 3) Rachel Jones 01:15:41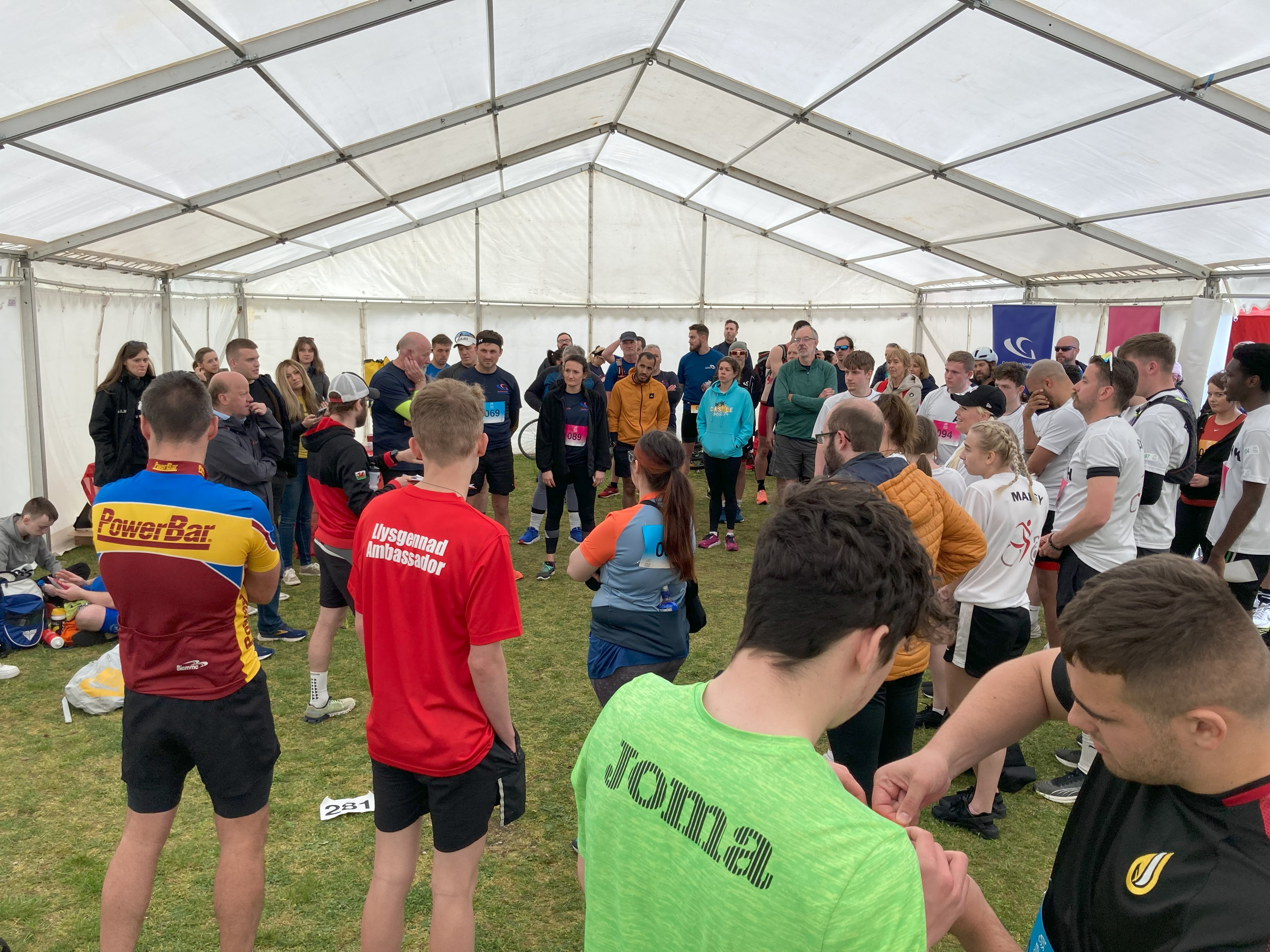 The event was featured on BBC Radio Cymru and S4C's magazine programmes, Heno and Prynhawn Da.
ColegauCymru are grateful for the investment from Welsh Government to support the event. We are also grateful for the wide range of resources provided by event partners, Welsh Triathlon, Welsh Cycling, AoC Sport, Disability Sport Wales, Coleg Sir Gâr, Coleg Cymraeg Cenedlaethol, Carmarthenshire County Council and Pembrey Country Park.
Congratulations to all involved!
Further Information 
Rob Baynham, ColegauCymru Sport and Wellbeing Project Manager
Robert.Baynham@ColegauCymru.ac.uk