We are pleased to announce the election of The College Merthyr Tydfil Principal, Lisa Thomas, as Vice Chair for the ColegauCymru Board.
Lisa who was appointed as Chief Executive and Principal of The College Merthyr Tydfil in 2018 will replace Bridgend College Chief Executive and Principal Simon Pirotte who has been in post since January 2021.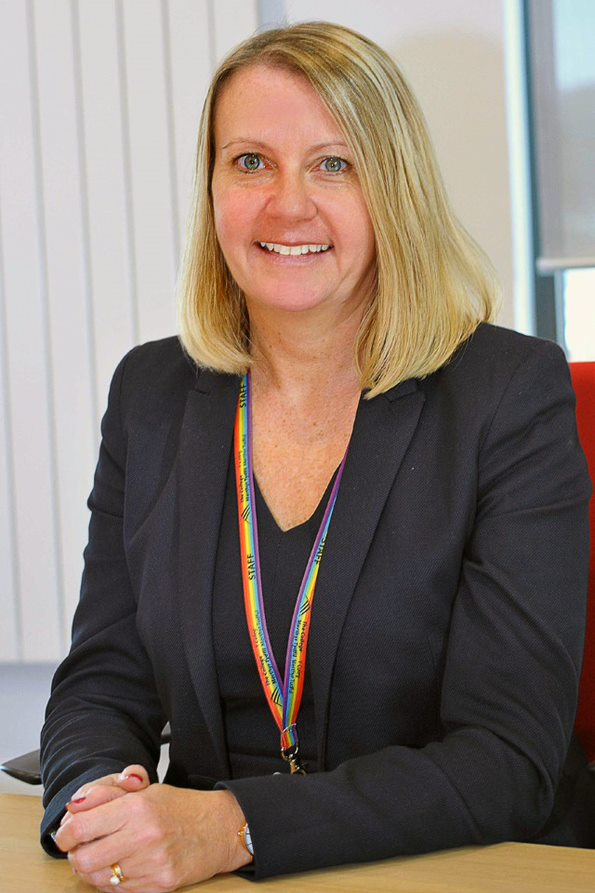 Lisa joined the FE sector as Assistant Principal in September 2012. Having started her career as a history teacher, Lisa benefits from over 25 years' experience of leadership and management roles within secondary and further education and local government. As a member of ColegauCymru, Lisa has represented the sector in several Welsh Government working groups and played an influential role in shaping government policy regarding the FE sector in Wales. She is also an experienced ESTYN peer inspector. Lisa has more recently acted as Interim Chair for the ColegauCymru HR Directors Network and Wales Negotiations Committee FE (WNCFE).
Lisa Thomas said,
"I'm delighted to be elected to the role of Vice Chair to the ColegauCymru Board in what continues to be a challenging year for the sector. I look forward to working with colleagues as we continue to ensure the best possible opportunities and support for both our learners and staff."
ColegauCymru Chair Guy Lacey added,
"We're delighted to elect Lisa to the role of Vice Chair. She brings with her a breadth of experience in the FE sector and we look forward to her valuable input during her term of office.

Our sincere thanks to Simon for his work over the past 12 months. He has played an important role supporting and deputising on many occasions, is very well respected and has been influential in supporting the sector in key areas."
Coleg Gwent Chief Executive Guy Lacey will continue in post as Chair.
Further Information
Lucy Hopkins, Communications Manager
Lucy.Hopkins@ColegauCymru.ac.uk