CollegesWales is pleased to be facilitating a staff-focused mobility visit to Thailand this March to help understand the planning and logistics involved in arranging long-haul overseas visits.
Funded through the Welsh Government International Learning Exchange Programme, Taith, 17 staff from colleges across Wales will travel to Thailand to benefit from innovative training. The CollegesWales programme has been designed in partnership with Challenges Abroad, an organisation with a mission to ignite compassion and create a new generation of Global Citizens, and will focus on global citizenship, staff preparation and personal development.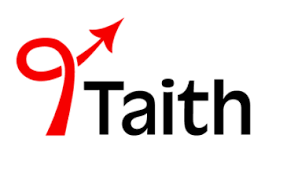 The aim of this programme is to:
provide staff with professional development and training for mobility leadership;
enable staff to experience the mobility and understand the planning and logistics involved;

ensure staff feel confident to lead mobilities by covering all elements of a mobility from planning, to travelling, to post-visit reflection;

highlight and prepare for the challenges that come with overseas travel; and

discuss the benefits of the mobility and how to maximise opportunities by exploring international scope and strategy.
The visit will provide colleagues with a range of immersive experiences from visiting hill tribe villages to enhance their understanding of Thai culture to getting stuck into working at an elephant nature park! The aim is that these experiences help learners grow as global citizens and contribute to creating a better, fairer world!
CollegesWales International Project Manager Siân Holleran said,
"This is a great opportunity for FE colleagues to fully immerse themselves in a programme of activities designed to build their confidence in organising and leading overseas mobilities. We're delighted to also be strengthening our partnership with Challenges Abroad with the aim of extending these exciting opportunities to more FE learners in Wales."

Challenges Abroad Project Manager Lizzie George added,
"We're delighted to once again be joining forces with CollegesWales and Taith. We're passionate about providing valuable and memorable experiences for learners with a view to them becoming global citizens, and to help put them on a path to make a real difference and contribute to a better world."
Further Information
Challenges Abroad
A global community of people who care

Taith
Welsh Government International Learning Exchange Programme

Siân Holleran, ColegauCymru International Project Manager
Sian.Holleran@ColegauCymru.ac.uk

Vicky Thomas, ColegauCymru International Administration Assistant
Vicky.Thomas@ColegauCymru.ac.uk