CollegesWales International was pleased to meet with colleagues from Nexgen, a Spanish organisation which supports learners to develop their skills, mindsets and networking to succeed in their careers, on their recent visit to Wales.
CollegesWales International first collaborated with Nexgen in January 2020, culminating in the hosting of over 100 learners from Wales on overseas mobilities visits.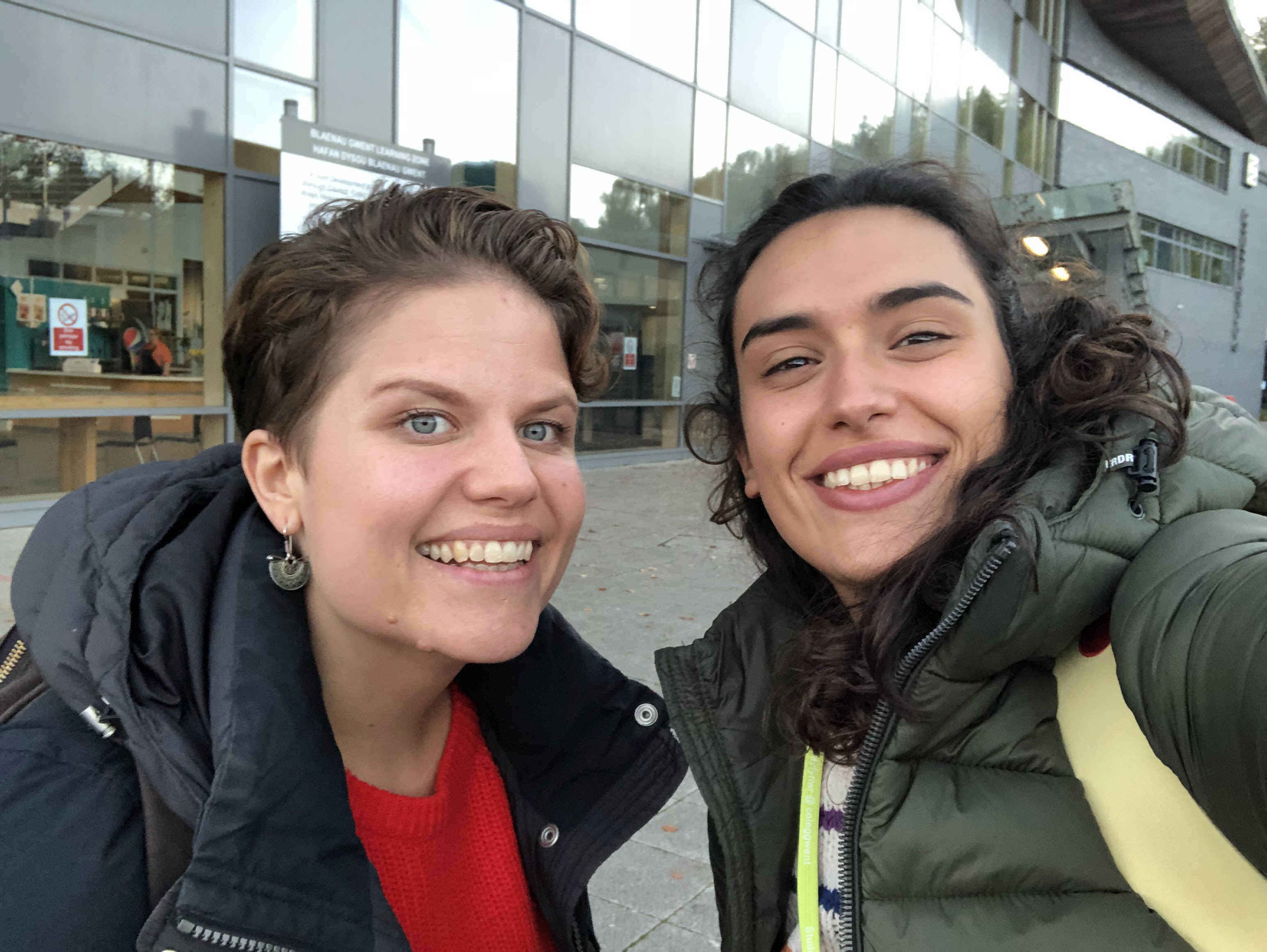 In October, Nexgen reunited with college staff and learners, to plan this year's mobilities and further strengthen partnerships. They were also keen to test new products and plan for future bids under the UK Government's Turing Scheme and Welsh Government programme, Taith. Nexgen is due to host a further 200 Welsh learners during the 2022/23 academic year with learners working towards sports, business, media, computing and public services qualifications.
Nexgen co-founder Alba Queraltó, and Head of Global & Digital Partnerships, Cecilia Nilsson, met with our International Project Manager, Siân Holleran, as part of a week-long visit where they enjoyed a packed road trip across the country. They visited Coleg Gwent and The College Merthyr Tydfil before heading west to Coleg Sir Gâr and Pembrokeshire College. Alba and Cecilia's tour of Wales took them through scenic coastal and inland routes as they continued up to Coleg Ceredigion and finally Coleg Menai.
ColegauCymru's International Project Manager Siân Holleran said,
It was a pleasure to meet with Alba and Cecilia to discuss plans for staff and learner mobility projects and training programmes to help individuals to thrive in the future world of work
Nexgen Head of Global & Digital Partnerships Cecilia Nilsson added,
Nexgen's mission is to build the next generation workforce, and future proof learners' careers. We have over 10 years of experience working with the Erasmus+, Turing Scheme, and Lifelong Learning initiatives in some of the most entrepreneurial cities including Amsterdam, Barcelona, Berlin, Dublin, Exeter, and Stockholm and are excited to work with colleagues in Wales to continue this important work
The visit was a great success, with both Nexgen and CollegesWales International optimistic about future collaborations to help create the next generation of workers.
Further Information
Siân Holleran, CollegesWales International Project Manager
Sian.Holleran@ColegauCymru.ac.uk