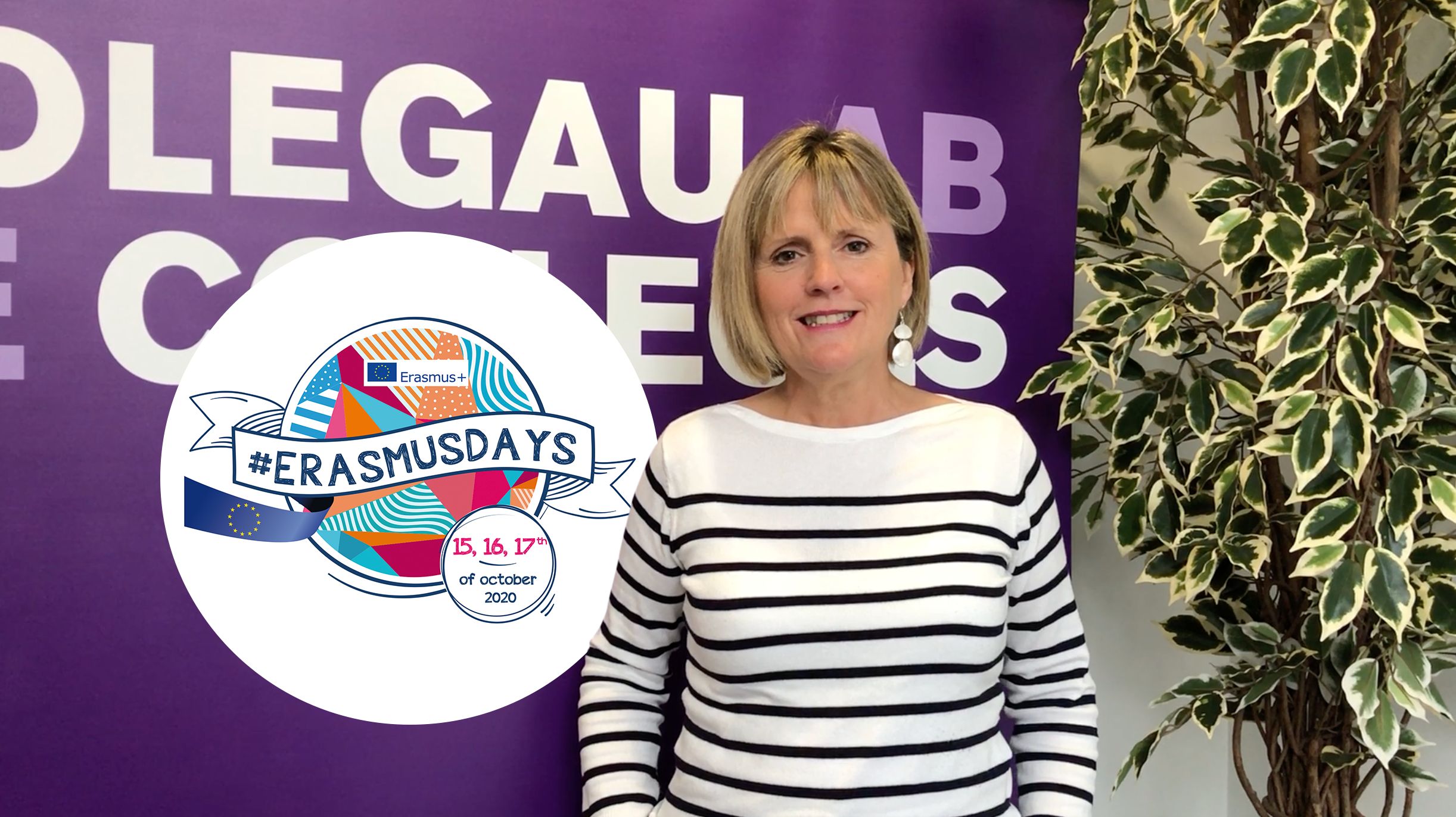 Our European and International Project Manager Siân Holleran talks about #ErasmusDays initiative which will celebrate the Erasmus+ programme with events and activities taking place across Europe and beyond.
The 15-17 October 2020 will be an opportunity for beneficiaries of the programme to showcase their projects and to spread the word about the positive impact that participation has had both on individuals and organisations.
Since the launch of Erasmus+ in 2014, ColegauCymru has secured over €7m of investment for vocational learners and apprentices to undertake 2 to 3-week work placements across Europe. A proportion of this funding (€20,8970) has been used to enable lecturers, managers and college leaders across Wales to participate in innovative CPD in Finland, the Basque Country (Spain), Catalonia, Denmark and Italy.
During the 2020 round of Erasmus+ applications, we were successful in securing funding of €2.2m for projects due to run until 2022. Vocational mobilities overseas broaden the horizons and raise the aspirations of learners, in particular those from disadvantaged backgrounds. Recent research that we undertook (over a four-year period), confirmed that learners reported significant development and improvement in future aspirations, technical skills, confidence, and tolerance.
A travel and tourism learner from Grŵp Llandrillo Menai who undertook a 2-week work placement in Bordeaux, France said,
"I worked in a Wine Chateâu guiding wine tastings, which gave me confidence. I learnt new skills and it has made me a more confident person who would be keen to work abroad in future. I was very nervous at the start, but I learnt that I could do it and my confidence has increased greatly as a result."  
ColegauCymru will be holding a Cross Party Group (CPG) meeting on 15 October. The event will highlight the positive impact of participating in Erasmus+ projects both on vocational learners and staff. We will also talk about how we continue to press for the UK to remain fully committed to future Erasmus+ programmes. The next seven-year cycle of Erasmus+ funding will run from 2021 until 2027. However, at this late stage in Brexit negotiations, we still do not know if the UK will participate in this cycle of funding. This is a major concern for the future participation of Welsh learners in these fantastic opportunities in put in jeopardy.
Further Information
ColegauCymru Cross-Party Group: The importance of continuing to participate in Erasmus+ post Brexit
15 October 2020