ColegauCymru International Project Manager Siân Holleran has today been honoured in The Queen's Birthday Honours in recognition of her services to education.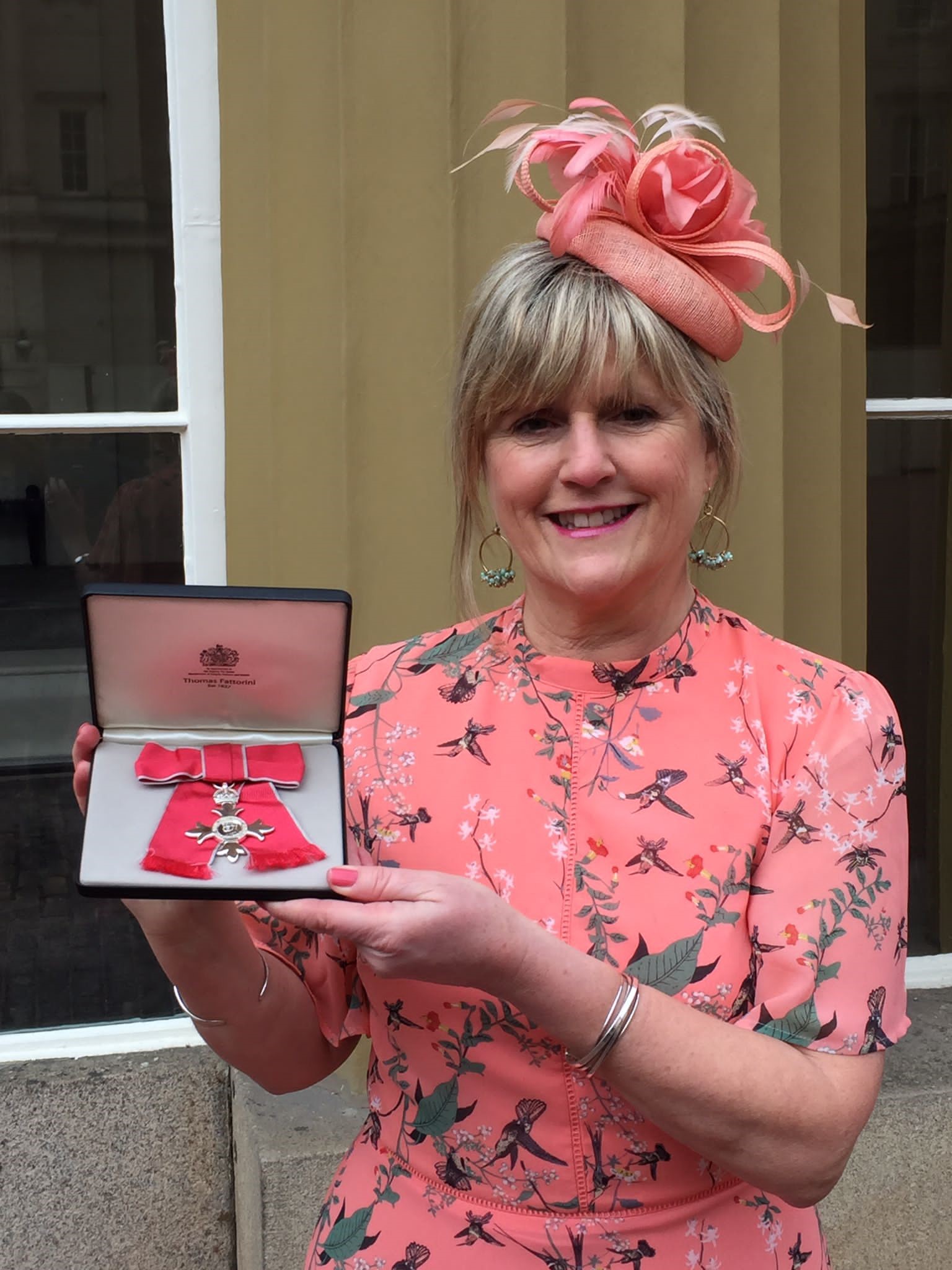 The Queen's Birthday Honours 2022 marks the extraordinary contributions and service of people across the UK. Siân received her MBE from HRH Prince of Wales, William, at a ceremony held at Buckingham Palace earlier today.
Siân has worked in the FE sector in Wales for 12 years in her role as ColegauCymru International Project Manager. Siân has supported our colleges to grow their international activities and has pioneered the development of international mobilities in Wales, for both FE learners and staff.
ColegauCymru Chief Executive David Hagendyk said,
"We send our warmest congratulations to Siân as she receives an MBE for her contribution to international mobilities. Siân's work has provided invaluable opportunities for so many young people across the sector to study and work abroad and to broaden their horizons. It's a pleasure to see all her hard work translate into valuable learning opportunities that learners and staff may not otherwise have had the chance to experience."
Siân's work for the sector is an extension of her prior work as a Head of modern foreign languages in Essex. Her return to Wales prompted a change of career direction when she accepted the challenge of raising awareness and increasing the engagement of the FE colleges in Wales in international exchanges through funded mobility programmes. ColegauCymru's first project in 2011 gave 30 learners the opportunity to undertake a 2-week work placement in Europe; these opportunities are now available to hundreds of FE learners and staff every year and ColegauCymru leads on delivering overseas development opportunities in FE.
Funded mobility programmes such as Erasmus+, the Turing Scheme and the Welsh Government International Learning Exchange Programme, make these opportunities possible. Bringing together FE colleges across Wales, Siân's work demonstrates the benefits of collaboration and cooperation which has in turn set the foundation for the ColegauCymru Enrichment and Enhancement Programme.
Siân added,
"I'm delighted to have received this honour. Spending time studying, volunteering or on work placements abroad raises aspirations, broadens horizons, expands key skills and brings benefits not just to the individual participants but also to communities and organisations here in Wales. I'm heartened and encouraged that young people and staff from all backgrounds can benefit from the variety of opportunities on offer through these different programmes."
Further Information
The Queen's Birthday Honours mark the extraordinary contributions and service of people across the UK
The Queen's Birthday Honours 2022
1 June 2022