As part of this week's Adult Learners' Week celebrations, we are sharing some stories of adults learning Welsh on our Cymraeg Gwaith scheme. Here's Fiona story. 

Fiona is a Science Lecturer on the Access to Higher Education programme.
Working at Foundation level, Fiona has made a lot of progress during her two years on the course and has expanded her use of the Welsh language.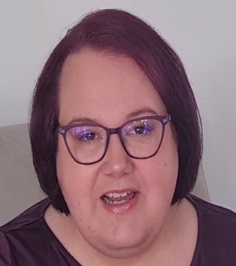 At work, she uses Welsh when speaking and writing. She speaks Welsh to her learners who speak or are learning Welsh, and she encourages her learners to learn Welsh too - three of her learners have joined our Welsh taster course for full time learners.

She has shared lists of specialist science terms with her learners and has also found and shared resources through the medium of Welsh on the WJEC website to help her learners who speak Welsh as a first language. She gives bilingual feedback on her learners' work when she marks their assessments, whether they are Welsh speakers or not and uses Welsh in her resources and worksheets.

Outside of work, Fiona does a lot of independent work - she speaks Welsh with her young nieces who attend Welsh medium education. She reads (and sings!) in Welsh with them weekly, and says she learns a lot from them.

Fiona is very interested in Welsh music and culture, and she shares video clips of songs she enjoys, as well as interesting news items, on our college staff Welsh Learning community page. She enjoys listening to "Welsh of the West End" and Caryl Parry Jones.

Her enthusiasm for learning Welsh is an inspiration, and she supports others to learn too.
Further Information
Nia Brodrick, Cymraeg Gwaith Project Manager
Nia.Brodrick@ColegauCymru.ac.uk